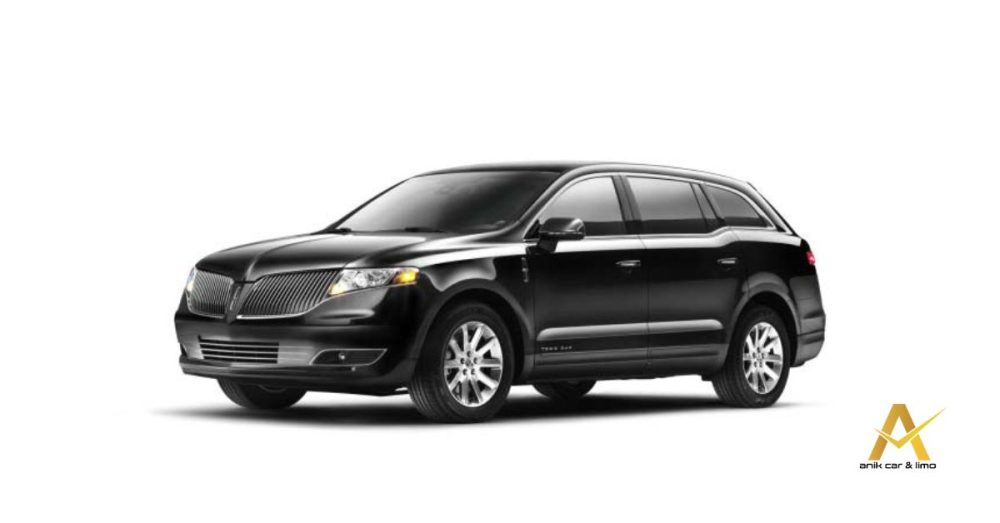 Outside town hours -
6 hrs.
Benefits of riding in a
Lincoln MKT
The Lincoln MKT offers a luxurious and stylish ride, with a spacious and versatile interior. It provides premium comfort, advanced technology features, and a smooth, quiet ride. With powerful performance and advanced safety features, the MKT ensures a safe and enjoyable journey. Experience the epitome of luxury and sophistication with the Lincoln MKT.
The Lincoln MKT is a luxurious and versatile crossover SUV that caters to a wide range of occasions. It is particularly well-suited for executive travel, offering a refined and comfortable environment for business professionals. With its sleek and elegant design, the Lincoln MKT is a popular choice for special events like weddings and formal gatherings, adding a touch of sophistication and class to any occasion.
For family outings and road trips, the Lincoln MKT provides a spacious interior with ample seating and cargo capacity, ensuring that everyone can travel in comfort. Its advanced features and smooth ride contribute to a pleasant and enjoyable journey, making it an ideal vehicle for creating lasting family memories.
When it comes to airport transfers, the Lincoln MKT offers convenience and style. It can effortlessly accommodate both passengers and their luggage, providing a seamless and comfortable journey to and from the airport. The refined atmosphere and luxurious amenities of the Lincoln MKT make it a preferred choice for travelers seeking a stress-free and elevated travel experience.
Moreover, the Lincoln MKT serves as a fantastic option for luxury tours and sightseeing. Its comfortable seating, advanced technology, and refined styling make exploring new cities or scenic routes a delightful experience. Whether it's for business or leisure purposes, the Lincoln MKT delivers a harmonious blend of luxury, versatility, and reliability, making it a compelling choice for various occasions.
We look forward to exceed your expectations with our exceptional fleet and professional chauffeurs. Reserve your luxury ride now and let us show you the true meaning of luxury travel.
See What Our Clients say about us
Trusted By More Than A Thousand Clients
Providing Luxury Car Service for Over 8 years
[trustindex no-registration=google]