Introduction
When it comes to attending events at the iThink Financial Amphitheater, the anticipation of an unforgettable evening fills the air. The venue is known for hosting a diverse range of concerts, performances, and shows that draw crowds seeking entertainment and memories. Yet, amidst the excitement of the amphitheater's events, there's often an overlooked aspect that can significantly enhance the overall experience: luxury car service. In this guide, we'll explore how choosing luxury transportation with Anik Car & Limo can elevate your amphitheater adventure to new heights, ensuring that every moment is as remarkable as the event itself.
The Appeal of iThink Financial Amphitheater
Nestled in the heart of West Palm Beach, the iThink Financial Amphitheater stands as a beacon of entertainment excellence. Its allure is multifaceted, drawing patrons from far and wide to experience its unique charm.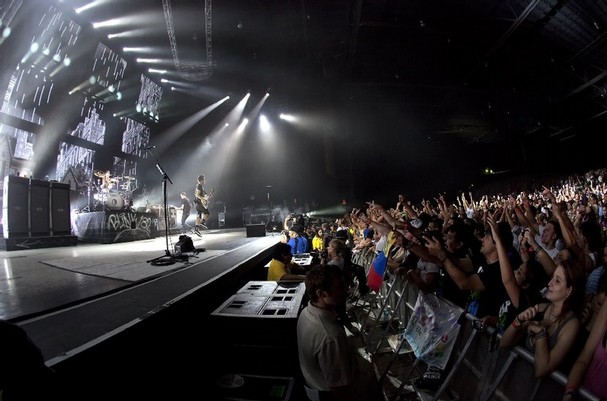 1. A Hub of Diverse Entertainment: The amphitheater has earned its reputation as a versatile entertainment hub. From chart-topping musicians to renowned comedians, Broadway-caliber theatrical performances to family-friendly events, it caters to an array of tastes and preferences. The promise of diverse, high-quality entertainment is a magnetic force that continually beckons visitors.
2. Stunning Outdoor Setting: What sets iThink Financial Amphitheater apart is its remarkable outdoor setting. Under the South Florida sky, attendees are treated to performances with a backdrop of starlit nights or vibrant sunsets. The open-air design creates an immersive experience, allowing concertgoers to feel connected to the surrounding natural beauty.
3. Capacity and Intimacy: With a capacity that accommodates thousands, yet an intimate atmosphere, the venue strikes a balance that few can rival. It manages to create an electric, communal vibe while still offering a sense of exclusivity that makes every event feel special.
4. Memorable Experiences: iThink Financial Amphitheater is more than just a venue; it's a place where memories are made. The excitement of attending an event here is amplified by the knowledge that you're about to be part of something truly extraordinary.
5. West Palm Beach's Cultural Gem: Beyond its entertainment offerings, the amphitheater is a cultural gem of West Palm Beach. It fosters a sense of community, serving as a gathering place for locals and visitors alike to celebrate art, music, and live performances.
The Need for Luxury Transportation
When you're gearing up for an event at the iThink Financial Amphitheater, the excitement is palpable. However, there's an often-overlooked aspect that can significantly impact your experience: transportation. The challenges of parking and traffic at event venues can turn what should be an enjoyable outing into a logistical hassle.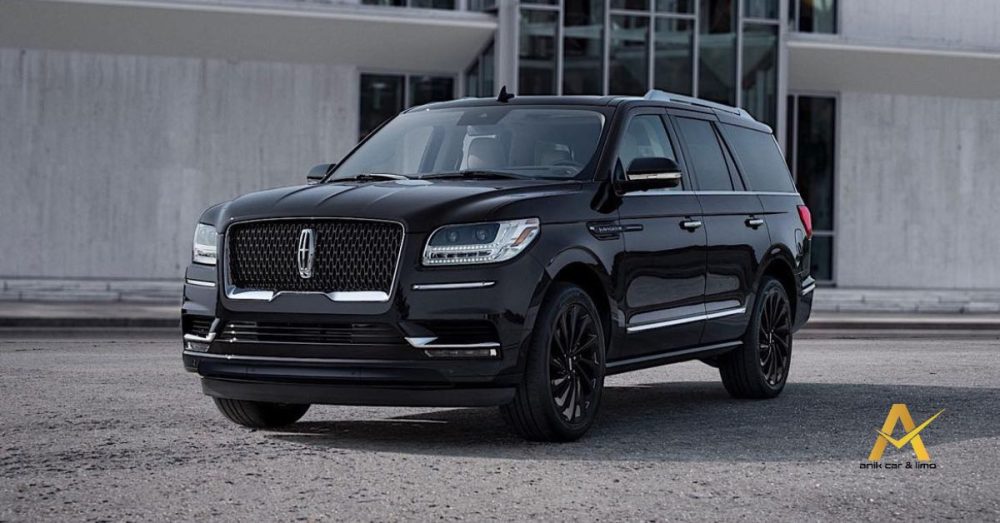 Challenges of Parking and Traffic at Event Venues
Limited Parking: Event venues, particularly those as popular as iThink Financial Amphitheater, often have limited parking spaces available. Arriving late may mean searching for a parking spot far from the entrance, leading to a long walk and potentially missing the opening act.
Traffic Congestion: Concerts and events attract large crowds, and the resulting traffic congestion can be frustrating. Long lines of cars inching forward can lead to delays, causing stress and anxiety when you should be looking forward to the event.
Parking Costs: Many event venues charge for parking, and these costs can add up, particularly if you attend multiple events. It's an additional expense that can catch you off guard.
How Luxury Car Service Enhances the Overall Experience
This is where luxury car service from Anik Car & Limo steps in to transform your experience:
Stress-Free Arrival: With luxury car service, you can forget about the hassles of navigating through traffic and searching for parking. A professional chauffeur will pick you up from your doorstep and drop you off right at the amphitheater's entrance, ensuring a smooth and stress-free arrival.
VIP Treatment: Luxury transportation provides a touch of VIP treatment. You'll travel in style and comfort, making the journey as enjoyable as the event itself. Plush interiors, complimentary amenities, and a chauffeur who caters to your needs elevate the experience.
Effortless Departure: After the event, your chauffeur will be waiting to whisk you away. No need to battle the post-event traffic or search for your car in a crowded parking lot. You can relax and relish the memories you've just created.
Cost-Effective: Surprisingly, luxury car service can be cost-effective when you consider the expenses associated with parking, potential parking fines, and the value of your time spent in traffic.
Anik Car & Limo: Your Luxury Transportation Solution
When it comes to enhancing your iThink Financial Amphitheater experience, Anik Car & Limo emerges as the perfect partner. As a well-established and highly reputable luxury car service provider, they bring a level of sophistication and professionalism that aligns seamlessly with the grandeur of the events at this iconic venue.
Premium Fleet of Vehicles
At the heart of Anik Car & Limo's commitment to excellence is their fleet of premium vehicles. These meticulously maintained cars and limousines embody luxury, boasting elegant designs and modern amenities. Whether you desire the opulence of a sleek limousine or the spacious comfort of an upscale SUV, their versatile fleet offers a vehicle tailored to your preferences.
Professional Chauffeurs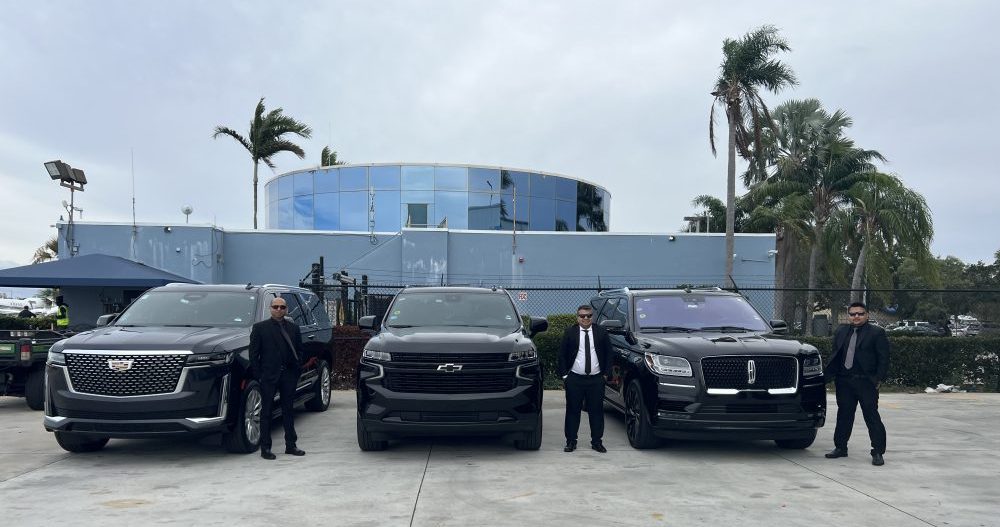 What truly sets Anik Car & Limo apart is their team of professional chauffeurs. Each chauffeur is not merely a driver but a consummate professional dedicated to providing an unparalleled level of service. They are meticulously trained, ensuring a seamless, safe, and enjoyable journey from start to finish. Beyond their driving prowess, they understand the importance of discretion, courtesy, and punctuality, ensuring that every aspect of your transportation experience is exceptional.
Benefits of Choosing Luxury Car Service
When you decide to elevate your iThink Financial Amphitheater experience with luxury car service, you unlock a range of remarkable benefits that extend well beyond mere transportation.
1. Comfort and Convenience of Luxury Vehicles
Luxury vehicles redefine what it means to travel in style and comfort. Here's how:
Plush Interiors: Step into a world of luxury as you sink into sumptuous leather seats, surrounded by elegant design and top-tier materials. It's a level of comfort that pampers your senses and sets the tone for a memorable journey.
Advanced Amenities: Luxury cars come equipped with advanced amenities that cater to your needs. Enjoy climate control, premium sound systems, and multimedia entertainment options that enhance your ride.
Ample Space: Whether you're traveling solo, with a partner, or a group, luxury vehicles offer ample space to stretch out and relax. It's a far cry from the cramped confines of standard transportation.
2. Stress-Free Arrival and Departure
One of the most significant advantages of luxury car service is the peace of mind it provides:
Prompt and Punctual: Your professional chauffeur is dedicated to ensuring you arrive at the amphitheater with time to spare. Say goodbye to the anxiety of rushing to make it to your event on time.
VIP Treatment: From the moment you're picked up, you're treated like a VIP. Your chauffeur is attentive to your needs, ensuring you have a stress-free and enjoyable journey.
Effortless Departure: After the event, your chauffeur will be waiting to swiftly and comfortably transport you away from the venue. No need to worry about post-event traffic or finding your parked car in a crowded lot.
Conclusion
In the world of entertainment, the iThink Financial Amphitheater stands as a beacon of excitement and memories waiting to be created. To ensure that every moment of your visit is as remarkable as the event itself, consider the profound advantages of luxury car service.
Luxury vehicles offer unparalleled comfort, enveloping you in plush interiors and providing advanced amenities that elevate your journey. When you choose luxury car service, you're choosing a stress-free experience from start to finish. Professional chauffeurs ensure prompt and punctual arrivals, VIP treatment, and effortless departures, allowing you to focus on the magic of the event.
As you plan your next visit to iThink Financial Amphitheater, ponder the convenience and elegance of luxury transportation. It's not just a ride; it's a statement that every detail matters. It's a commitment to making your entertainment experience exceptional from the moment you step into the vehicle.
Elevate your amphitheater experience with luxury car service, and discover a world where comfort, convenience, and elegance converge to create unforgettable memories.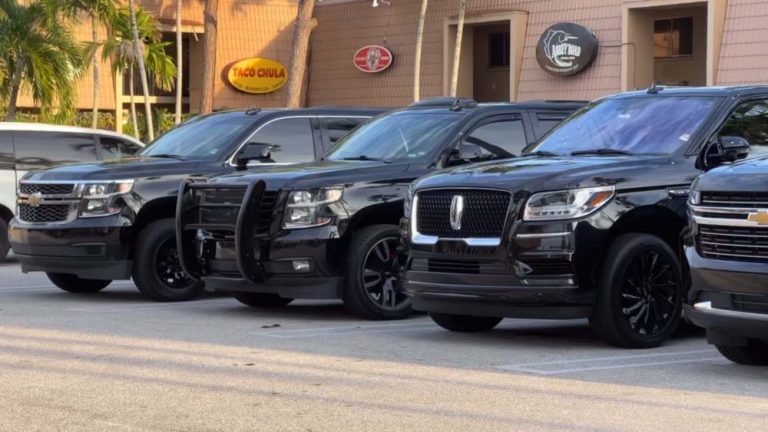 Let's Get Started On Your Next Ride!
Whether you are going on a business trip or need an airport pickup, we got you covered.
Fill Out The Form And We Will Be In Touch Shortly.