Luxury Unveiled: Your Ultimate Guide to Choosing the Perfect Chauffeured Service for Special Occasions with Anik Car and Limo
Special occasions deserve special treatment. Whether it's a wedding, a prom night, a corporate event, or an anniversary celebration, the journey to these moments should be just as enchanting as the destination. Enter the world of chauffeured services – the epitome of luxury, comfort, and convenience. In this ultimate guide, we unveil the secrets to selecting the perfect chauffeured service for your most treasured occasions. Buckle up as we take you through the road of sophistication and style.
Elevating Occasions with Chauffeured Services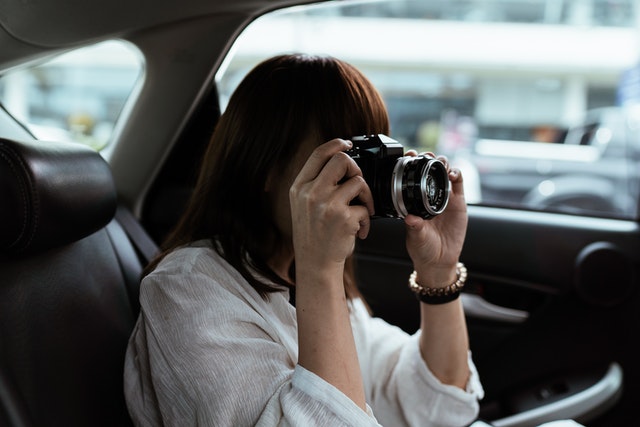 The allure of chauffeured services lies in their ability to transform ordinary journeys into extraordinary experiences. From the grandeur of weddings to the exuberance of proms, here are some occasions that shine brighter with the touch of a chauffeur:
Weddings: Arrive in elegance on your big day, making a grand entrance that sets the tone for the celebration.
Prom Nights: Create lasting memories with friends, arriving in style in a vehicle that matches the spirit of the night.
Corporate Events: Impress clients and partners by extending the luxury of your company's brand to their transportation.
Anniversaries: Rekindle romance by whisking your loved one away in a chauffeured vehicle, creating an atmosphere of intimacy and sophistication.
Airport Transfers: Start vacations or business trips on the right note, with hassle-free transportation to and from the airport.
Essential Factors to Consider When Choosing a Chauffeured Service: Your Guide to Elevating Your Journey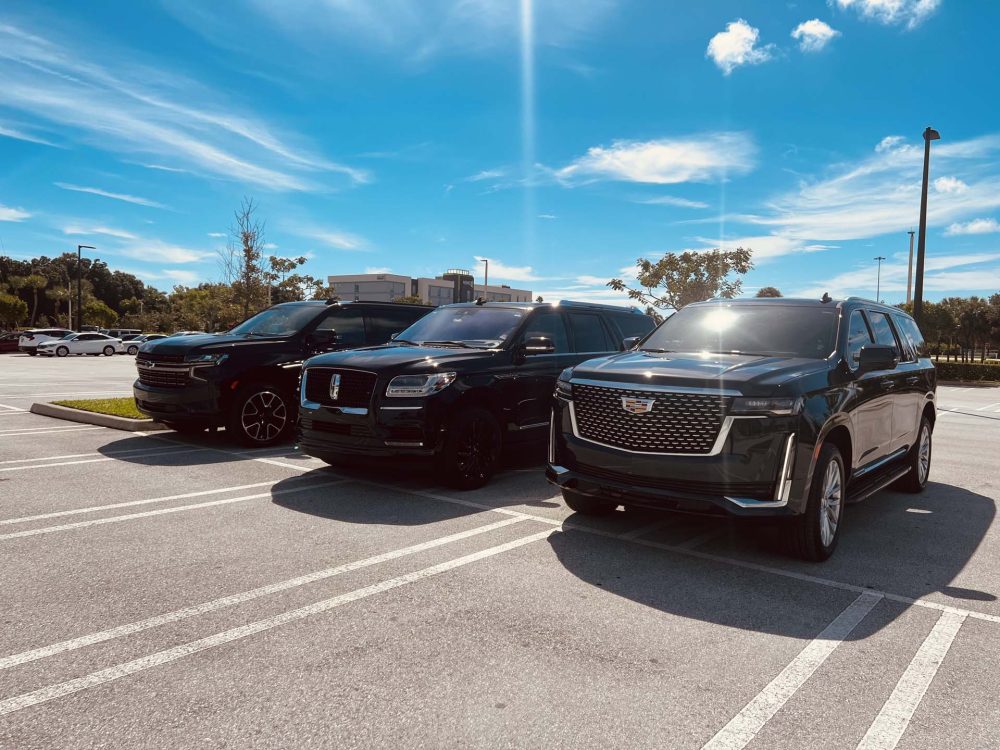 Choosing the right chauffeured service goes beyond mere transportation; it's about curating an experience that aligns with your preferences and needs. Here are the key elements to consider when making this important decision:
1. Fleet Diversity and Quality:
A diverse fleet caters to various preferences and occasions. Look for a service that offers a range of vehicles, from elegant sedans to spacious SUVs. Quality is paramount; ensure that the fleet is well-maintained, equipped with modern amenities, and reflects the level of luxury you seek.
2. Professional Chauffeurs:
Professionalism and expertise define a top-notch chauffeured service. Skilled chauffeurs go beyond driving; they enhance your experience through their knowledge of routes, punctuality, and attentive service. Opt for a service that employs experienced, courteous, and well-trained chauffeurs.
3. Safety Measures:
Safety is non-negotiable. Investigate the safety protocols implemented by the chauffeured service. This should encompass regular vehicle maintenance, adherence to traffic regulations, and advanced safety features within the vehicles.
4. Customer Reviews and Reputation:
Gauge the service's reputation by exploring customer reviews and testimonials. Positive feedback from previous clients is a testament to the service's quality and reliability. A reputable service should readily share these testimonials to build trust.
5. Customization Options:
Every journey is unique, and customization options allow you to tailor the experience to your preferences. Whether it's selecting a specific vehicle, requesting amenities, or planning routes, a service that offers customization ensures your journey is personalized.
Remember, the elements that define a remarkable chauffeured service contribute to more than just getting you from point A to point B. They shape your entire travel experience, leaving you with cherished memories of comfort, luxury, and professionalism. When choosing a chauffeured service, prioritize these elements to ensure your journey is nothing short of extraordinary.
Anik Car and Limo's Opulent Vehicle Amenities for Unparalleled Travel Comfort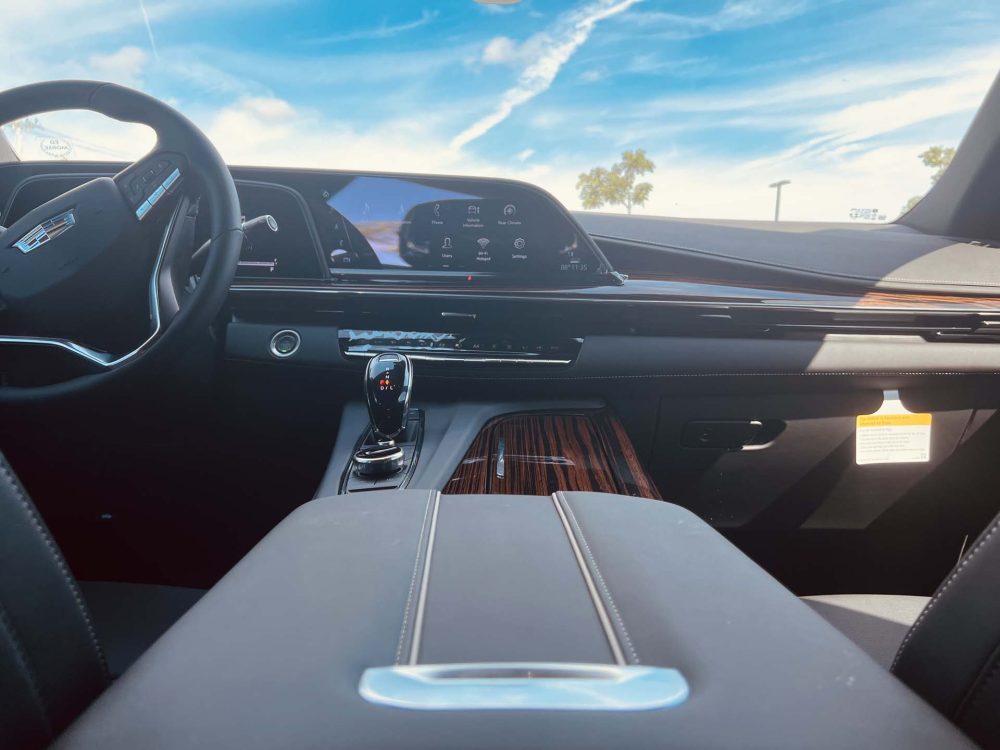 In the world of luxury transportation, the journey itself becomes an integral part of the experience. Anik Car and Limo's commitment to opulence is evident through their lavish vehicle amenities. These amenities transcend mere comfort; they redefine what it means to travel in style. Let's delve into the opulent features that elevate every ride:
1. Lavish Seating:
Sink into seats designed for royalty. Anik Car and Limo's vehicles boast sumptuous seating, upholstered in the finest materials. Whether you choose a sedan, an SUV, or a luxury van, each seat envelops you in comfort, making even the longest journeys a delight.
2. Entertainment Systems:
Entertainment knows no bounds within Anik's vehicles. State-of-the-art entertainment systems offer a myriad of options, from streaming your favorite music to watching movies in high-definition. The journey becomes a voyage of enjoyment, catering to every passenger's entertainment preference.
3. Climate Control Mastery:
Climate control is more than just adjusting the temperature; it's about curating the perfect atmosphere. Anik Car and Limo's vehicles feature advanced climate control systems, ensuring that you travel in ultimate comfort, no matter the weather outside.
4. Ambient Lighting:
Lighting sets the mood, and Anik understands this well. Immerse yourself in the elegance of ambient lighting, transforming the interior into a haven of sophistication. Choose the lighting hue that resonates with your journey, creating an ambiance that's uniquely yours.
5. Refreshment Amenities:
The journey becomes all the more delightful with refreshments at your fingertips. Anik's vehicles are equipped with refreshment amenities, ensuring you're well taken care of. Quench your thirst and savor snacks while relishing the luxurious surroundings.
6. Connectivity and Charging:
In the digital age, staying connected is essential. Anik Car and Limo's vehicles offer seamless connectivity and charging options. Stay in touch with loved ones, attend to work matters, and capture memories without worrying about battery life.
7. Spacious Interiors:
Luxury isn't just about extravagance; it's about space. Anik's vehicles boast spacious interiors that allow you to stretch out and unwind. Whether you're traveling solo or with companions, ample room ensures a journey free from confinement.
Anik Car and Limo's opulent vehicle amenities transform travel into an experience beyond imagination. Each element is meticulously designed to create an ambiance of luxury, comfort, and indulgence. From the lavish seating to the advanced entertainment systems, every feature is a testament to their commitment to making your journey as memorable as your destination.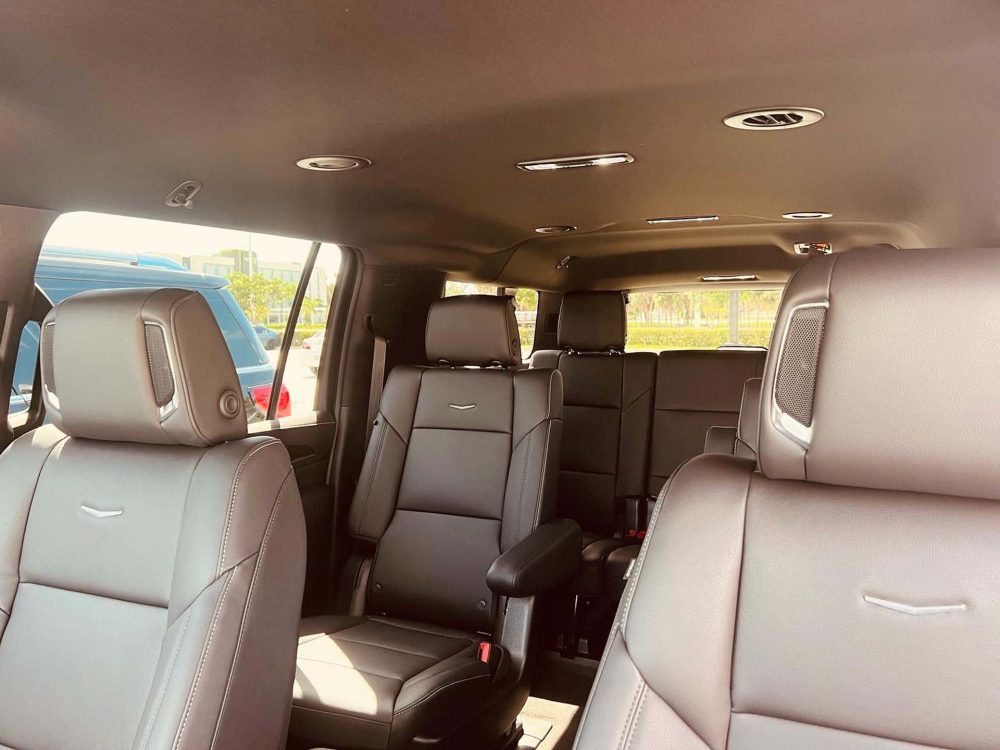 Seamless Booking with Anik Car and Limo: Your Guide to Effortless Reservations
Booking a chauffeured service should be as smooth as the journey itself. Anik Car and Limo understands the importance of convenience, and their streamlined booking process reflects this commitment. You can just make a phone call to our business number or fill up the reservation form from the website and you are all set. We will contact you soon after.
Advantages of advance booking, particularly during peak seasons and busy event times.
Availability Assurance: During peak seasons and busy event times, availability can be limited. Advanced booking secures your preferred vehicle and ensures that your travel plans proceed without a hitch.
Peace of Mind: The excitement of an upcoming event can be enhanced when you know your transportation is already arranged. Advanced booking eliminates last-minute rush and uncertainty.
Tailored Experience: Booking in advance allows you to fully customize your journey. Whether it's requesting specific amenities or planning the ideal route, you have the time to curate your experience.
Time Management: In bustling times, the demand for chauffeured services is high. Advanced booking grants you the freedom to choose your preferred time, ensuring punctuality and a stress-free journey.
Flexibility: Life is unpredictable, but advanced booking offers flexibility. Should your plans change, Anik Car and Limo's customer support can assist you in modifying your reservation.
Value Proposition of Chauffeured Services: Balancing Luxury, Convenience, and Costs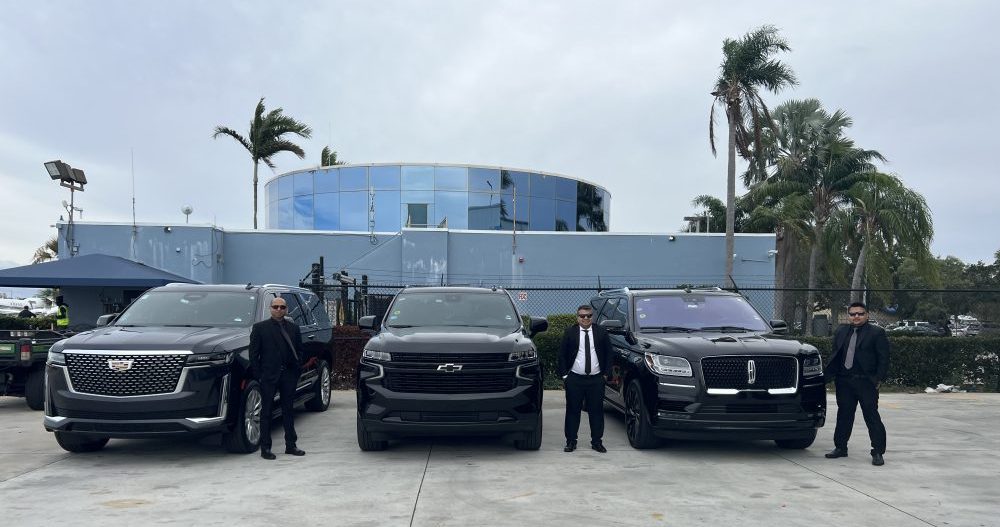 While chauffeured services are associated with luxury, they often prove cost-effective in the long run. When you factor in the convenience, time saved, and the overall experience, the costs become justified. Additionally, group travel can make these services more economical, as the expense is shared.
Conclusion
In the pursuit of perfection, every detail matters. Choosing the right chauffeured service can transform your special occasion into an indelible memory. With this guide, you're equipped to embark on a journey that is as luxurious as the destination itself. Let Anik Car and Limo chauffeur you to a world of elegance, comfort, and unparalleled experiences.
We look forward to exceed your expectations with our exceptional fleet and professional chauffeurs. Reserve your luxury ride now and let us show you the true meaning of luxury travel.